The closest thing the United States gets to royalty is its celebrities, and in the '70s and '80s, nothing screamed "royalty" more than the Prince and Princess of pop culture: Cheryl Tiegs and Peter Beard. Both were dazzlingly beautiful and enormously talented, and many people assumed their marriage was the fairy-tale it appeared to be. Of course, reality is never as perfect as it seems.
Tiegs and Beard were married for just three years, but it was filled with enough drama to make anyone dizzy. In the decades since their whirlwind romance, the ex-couple lost almost all contact… until a sudden tragedy forced Tiegs to finally reveal what the cameras missed.
Allan Tannenbaum/IMAGES/Getty Images
PL Gould/IMAGES/Getty Images
Rose Hartman/Getty Images
Peter Beard Photography
Sonia Moskowitz/IMAGES/Getty Images
Robin Platzer/IMAGES/Getty Images
Art Zelin/Getty Images
The Today Show/NBC
Peter Beard
JP Yim/Getty Images
Donna Ward/Getty Images
Guillaume Bonn/Institute
PL Gould/IMAGES/Getty Images
Top Gun/Paramount Pictures
The Doors/Tri-Star Pictures
Val Kilmer/Instagram
Kill Me Again/Metro-Goldwyn-Mayer
Photo by Barry King/WireImage
Top Gun/Paramount Pictures/Rtracker/Wikimedia Commons
Tombstone/Buena Vista Pictures
Real Genius/TriStar Pictures
Bill Nation/Sygma via Getty Images
Tombstone/Buena Vista Pictures
The Traveler/David Dolsen
Walter McBride/Corbis via Getty Images)
Moonstruck/Metro-Goldwyn-Mayer
Philadelphia Inquirer
Top Gun/Paramount Pictures
Batman Forever/Warner Bros.
Cinema Twain
Wenn
WTOP
The 42nd Annual Golden Globe Awards, 1985
https://ew.com/article/2016/01/12/path-kathleen-turner-hugh-dancy/
V. James
https://www.theatermania.com/off-broadway/reviews/would-you-still-love-me-if_74531.html
John Phillips
Fox News
Top Gun/Paramount Pictures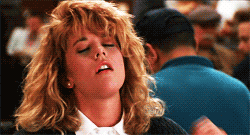 GIPHY
Columbia Pictures
ABC News
Slant Magazine
Splash News
The Un-Natural Act
In Living Color
Ace Ventura: Pet Detective / Dumb and Dumber / The Mask
The Truman Show
Eternal Sunshine of the Spotless Mind
The Number 23
A Christmas Carol / Mr. Popper's Penguins / Dumb and Dumber To
Kick-Ass 2
Kick-Ass 2
Liar Liar
CNBC
Syfy
Yes Man
Eternal Sunshine of the Spotless Mind
NBC
Closer Magazine
Nerdist