Detractors of pro wrestling like to point out that not everything in the ring is "real." However, many of the battles that these competitors face both in public and in the locker room are more daunting than almost anyone realizes.
This wrestling superstar grappled with personal trauma for as long as he could remember. Even as he slithered his way to the top of the sport, vanquishing countless opponents in the squared circle, it was the monster in his own mind that threatened to hold him down for the three count…
Sportskeeda
Reddit / generic_von_erich
Jake "The Snake" Roberts
WWE
Wikimedia Commons
WWE
Flickr / John McKeon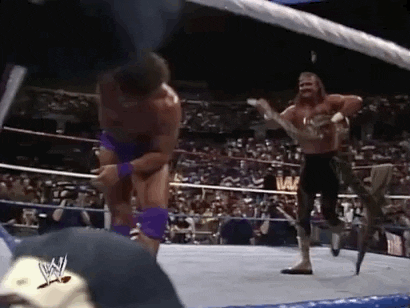 Express Highlights
The Independent
YouTube / THERCWRSHOW
Rolling Stone
YouTube / Loper and Randi's Vlog Channel
Cleveland.com / Pinterest
Sporting News / Sports Illustrated
Mandatory / News People
Green Screene / Michelle McCool / Instagram
Crave the Auto / Baptist Press
WWE / Wrestling Media
Pinterest / Ringside Hotel
Pinterest
WWE
Pinterest
ThoughtCo / Mandatory
WWE / IMDb
WWE / YouTube
The Mirror / Ring the Damn Bell
Pinterest / Fortune
WWE / Us Weekly
The Voyager / Wrestling With Popular Culture
Vancouver Sun
WWE / MMA Mania
Ring the Damn Bell / The Gospel Herald
Thought Co.
xxxpandaaaxxx / Reddit
Best of Comicbooks / Got Celeb
Cafe Vegalo / Wikimedia Commons
WWE / Fandom
Ring the Damn Bell / Stacey Morris
TPWW
GiveMeSport / Kevin Nash / Twitter
Cageside Seats / Sportskeeda
WWE / Uproxx
WWE Superstars / Cell Code
Superluchas / John Layfield / Twitter
PW Mania / Big Gold Belt
WWE / Greatest Physiques
Listal
birch from memphis / Flickr / Superluchas