Before reality TV was just wine-slinging housewives, it was about Jessica Simpson debating the difference between chicken and tuna in her million-dollar home. When you watched Newlyweds: Nick and Jessica, you mainly saw the hijinks of marriage and reality TV fame. But as it turns out, what made it to the screen was only the beginning of Jessica's story.
People thought they were getting a glimpse into the fabulous life of Jessica Simpson, but the show was just a highly-edited version of her reality. She wasn't the dumb blonde the show portrayed her to be. Her real life is much less glamorous than that shown on TV, and it all goes back to her rocky rise to fame…and to a childhood secret.
Star Magazine
The Dukes of Hazzard/Warner Bros. Pictures
Michael Rozman / Warner Bros.
Ellen/NBC
Jessica Simpson/Instagram
The Today Show/NBC
ABC News
Jessica Simpson
Jessica Simpson/Instagram
The Today Show/NBC
Jessica Simpson/Instagram
Jessica Simpson/Instagram
Jessica Simpson/Instagram
WTOP
The 42nd Annual Golden Globe Awards, 1985
https://ew.com/article/2016/01/12/path-kathleen-turner-hugh-dancy/
V. James
https://www.theatermania.com/off-broadway/reviews/would-you-still-love-me-if_74531.html
John Phillips
Fox News
IMDb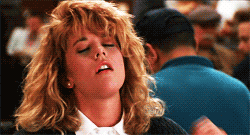 GIPHY
Columbia Pictures
ABC News
Slant Magazine
Splash News
The Un-Natural Act
In Living Color
Ace Ventura: Pet Detective / Dumb and Dumber / The Mask
The Truman Show
Eternal Sunshine of the Spotless Mind
The Number 23
A Christmas Carol / Mr. Popper's Penguins / Dumb and Dumber To
Kick-Ass 2
Kick-Ass 2
Liar Liar
CNBC
Syfy
Yes Man
Eternal Sunshine of the Spotless Mind
NBC
Closer Magazine
Nerdist